If you are a person who likes to walk, you are likely to be someone who likes to do wild camping. However, it is very important to know about it before going wild camping. In this article, you can learn about wild camping and 8 tips to find a suitable site for it.
First, let's find out what wild camping is.
     Wild camping is simply camping outside the home, i.e. a jungle, forest, or other wild places. This is legal in some countries and not legal in others. In some countries, camping is allowed in certain areas, and in some areas it is not allowed. It is important to find out about it before you go wild camping.
Things you should bring for camping
      Since you are going camping away from your home, you need to carry the essentials to fulfill your basic needs. But carrying large loads can be troublesome. That's because you may have to walk a long distance carrying those things. Therefore, you should make sure that you carry only the necessary items. It will be convenient for you.
Prominent among them are the following,
Bags
Camping gear such as tents and tramps
Boots
Torches
First aid
Food
Cooking utensils
Sleeping utensils
Rain covers
Something for safety
Buy securely any type travel equipment or smart tents.  
#8 Tips for choosing a good wild camping site
Having a good camping site is important to get a good camping experience. The following tips will help you for that.
1. Being a peaceful place
It is ideal if the place you choose is a quiet and peaceful place away from the roads and away from people. Then you can spend your camping time very peacefully and reserve time for yourself.
2. Check safety
If the camping site is safe, you can camp without any fear. The safety situation should be looked into. For that, the details can be heard from the people of that area or through the social media, where there are wild camping people.
3. See if it's the kind of environment you want
If the wild camping spot you are staying in is not suitable for you, you will not be allowed to stay there or camp there. That's why it's important to have a station that suits you.
4. Having space to install tents
You should have room to properly set up the tents you carry. Place your tent door against the wind when you pitch your tent. Then the heat stays inside. This is an additional point. Also, food and drinks should be kept in small containers so that they do not get wet.
5. Easy availability of water
When you pitch your tent, pitch your tent 60 m or 200 feets away from water. That way you can get water easily and be safe from animals that come to drink water at night. Therefore, find out whether such water facilities are available.
6. Availability of firewood for cooking
Since you have to cook outdoors, you have to find the necessary firewood. Wood is also needed to light the fire and keep the bonfires safe from the cold and animals at night. Therefore, if firewood is easily found, it will help you to have a good camping experience. But be careful not to damage the forest plants while collecting firewood like this.
7. Being a place with good weather
You should check the weather in the relevant period of the station you are going to. Camping can be tiring if it's rainy or hot. Therefore, it is very valuable to have an environment with good weather.
8. Being an area with less animals contributing to damage
Large pests and carnivores can be dangerous. Also, be careful about snakes. Therefore, it is better that the camping spot you choose is an area where these wild animals are less.
Thus, you have to find out whether you have chosen a spot and whether it is legal to do wild camping in that spot. Or you may face legal proceedings. You can also prepare properly and start your wild camping trip by looking up the area and its surroundings and its location through google earth or another app and looking for additional information on social media.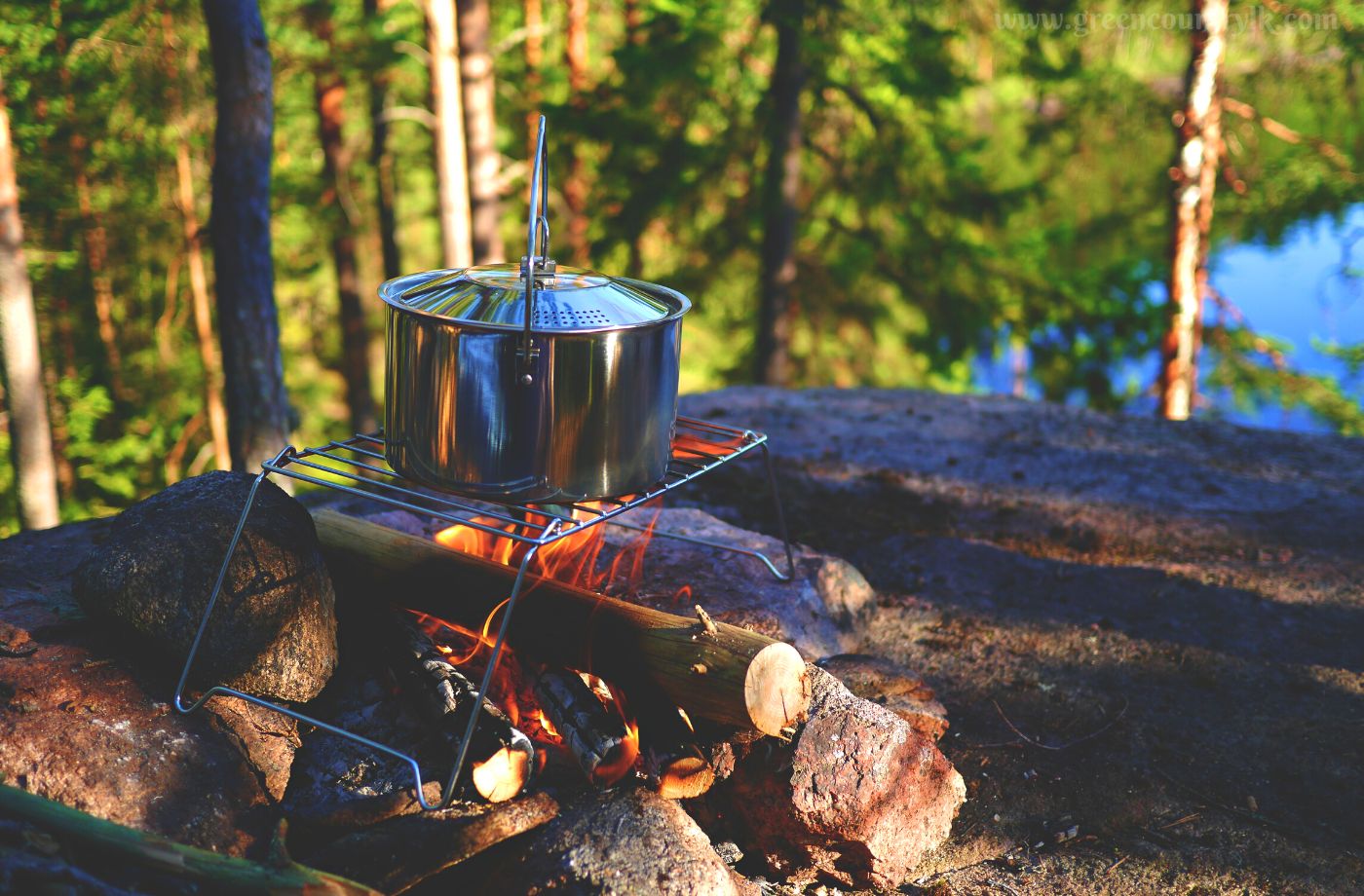 Finally, I would like to tell you that the basic rule of camping is to make the camping site safe. Please be kind enough to protect the environment as much as you can and bring back all the items you carry. Also, be careful not to harm wild animals. Respect and love the wild and their wildlife. Allow someone else to enjoy it as much as you.
Leave only your footprints and bring back everything else.
Are you planning to  your next camping in foreign country? book now your hotel and flight online »