Nature is an amazing creator. Among thousands of such amazing creations, a crystal cave is a unique one. Because those crystal caves are not found everywhere in the world, they have become a rare wonder.
Pulpy Geode, known as the world's largest crystal cave, is located near Almeria in Spain. It is eight meters wide, two meters long, and two meters deep.
What is this pulpy geode?
This is the only geode in the world that can be visited by tourists. These are huge white pillars that have grown over the years inside a cave and this is also known as the 'Ice House'.
This geode is built in a dolomite rock of Triassic age. These geodes contain minerals like ion carbonate, barite, celestine, etc.
Small transparent crystals about seven feet in size are also found here.
According to reports, there are only two giant geodes in the world. These are the pulpy geode and the Naica geode located in a mine in Mexico. Tourists cannot visit the Naica Geode due to the extreme heat inside it. But tourists, have the opportunity to see this pulpy geode.
Discovery of the pulpy geode
In 1999, a group of geologists found this geode in a silver mine called Rica. The work of the mine was started in 1840 and it is reported that it was abandoned around 1960. This is 164 feet below the mine. Although this geode was discovered in 1999, it was opened to tourists almost twenty years later.
The formation of this pulpy geode began about 250 million years ago during the Triassic period. It means that before the earth was divided into continents, it was one big land known as the Pangea continent. If we make another introduction about that time, it is correct to say that it was the era when dinosaurs started to descend on the earth.
According to the results of scientific research that will be published by 2022, Pulpy Geode is about 165,000 years old and it is reported that it stopped growing about 60,000 years ago.
Geode is the geological name used to describe a crystal pillar. Geode is derived from a Greek word meaning 'earth-like'.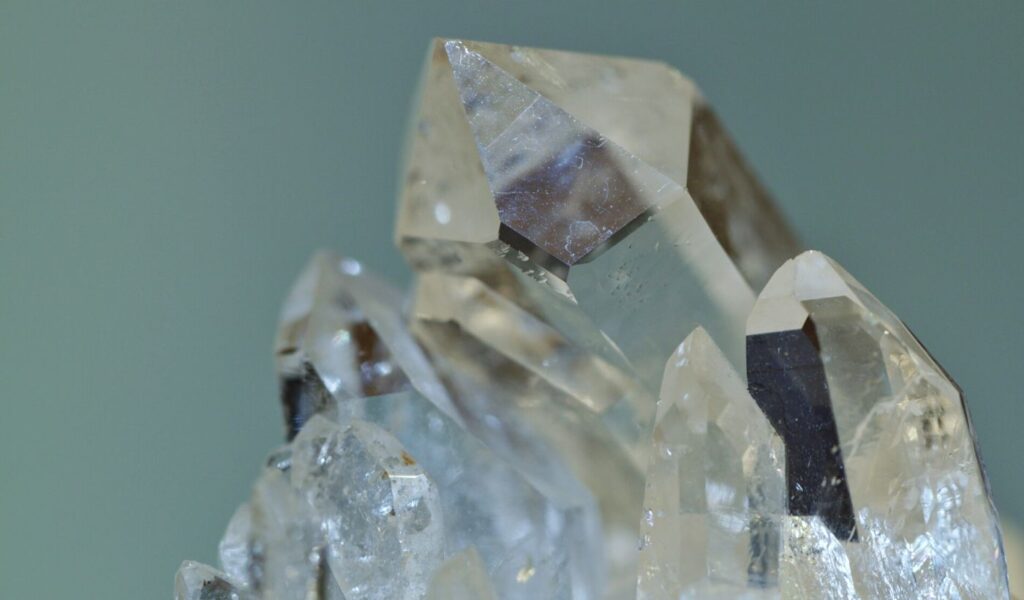 These geodes begin to form as air bubbles in rocks formed by cooling lava flows from volcanoes. These geodes may be formed in sedimentary rocks, small burrows dug by animals, mud deposits, or even tree roots.
After some time, these rocks start to form cavities due to various gases, mud, or tree roots. Later, the outer parts of the cavities are thickened into a circular shape. But the real science magic happens when groundwater flows over and around those cavities.
As the water moves from the surface of the earth to the interior over and around those cavities, it carries many different minerals with it. Minerals such as quartz, amethyst, and calcite that are carried in this way start to grow by dissolving in water and adding to geodes that slowly form in the cavities. Over thousands of years, underground water seeps into these cavities, forming crystals or geodes in these cavities. The crystals formed in this way take different forms in terms of size and colour.
Something to know:
   You can see how sensors are installed in this geode to measure its temperature, humidity and carbon dioxide percentage for the safety of the geode.
With the increase in the number of tourists who come to see this, many scientists who work there are constantly concerned about whether there will be problems such as increasing the amount of carbon dioxide gas in the geode. Geologists say that if the humidity of the carbon dioxide gas in it increases, there is a risk that this geode will begin to melt. And geologists say that if a layer of water vapor coming out with the carbon dioxide gas binds to these crystal columns, the transparency of these crystals will also disappear.
Small geodes like ordinary stones are found in such ecosystems. If you split the stone in two, you will find colorful geodes in a hollow inside the stone. The slower the rate of crystal formation, the larger they become. These crystal pillars are set only from the wall to the center of the cavity.
Although geodes form in a variety of ecosystems around the world, they are most commonly found in deserts, lava ash deposits, and limestone soils. This is because the formation of geodes requires an ecosystem with a special geochemical condition.
In many homes in Spain, small geodes with crystals grown in an egg-shaped stone cavity are kept for home decoration. Tourists in Spain and many tourists from all over the world are interested in visiting this biggest big crystal cave.