The Bermuda Triangle is a place that has not been fully explained yet. The sea area in the triangle drawn by connecting the three points of America, Florida Point, Puerto Rico Islands and Bermuda is known as the Bermuda Triangle today. 
From the past until now, we heard occasionally several incidents of planes and ships disappearing in that sea area. Due to various reasons like this, the Bermuda Triangle is also called "Devil's Triangle". There are different opinions about what is happening in the Bermuda Triangle. So far, there have been various opinions about the severe cyclones, great hurricanes, etc. that occur in this sea region and whether there are extraterrestrial beings in this region.
Even though such ideas are not entirely correct, so far, there has been a proper scientific solution with evidence. A group of renowned scientists have conducted investigations using satellite technology on the various weather changes that have occurred in this region over the years. Let us examine the story of the Bermuda Triangle, which has been a mystery to everyone for seventy years, through this article.
Attention was first paid to this mysterious behavior in the Bermuda Triangle in 1945 when 5 torpedo bombers belonging to the American Air Force disappeared simultaneously without any information. During the early days of radar technology, radio messages were used to maintain communication between distant aircraft. These planes, which were flown periodically reporting their latitude and longitude, have repeatedly tried to establish contact with the Air Force after the message was not received the next time. Since these planes disappeared very close to the American coast, everyone thought that it was unlikely to be an enemy attack. Moreover, there was no missile technology high enough to destroy even 5 planes at that time.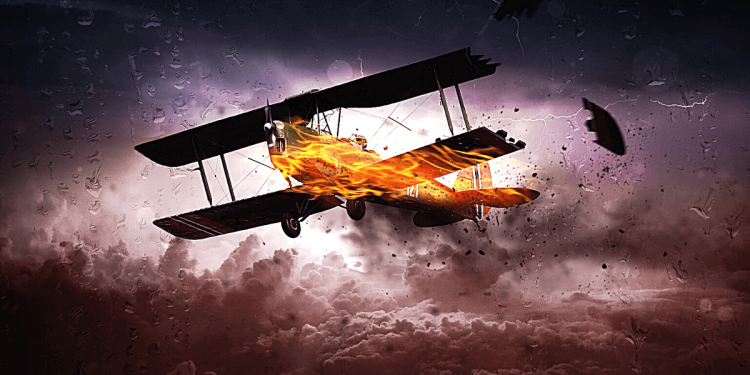 Even though many years have passed, since no information about the five planes have been received, the information states that they have sent another plane in that direction to investigate. It is also stated that the relevant plane, which continued to maintain communication through radio technology, had some problems in the communication maintained when it approached the area where the torpedo-type aircraft disappeared. It is also mentioned that the static electricity was disrupted like when there was a big storm. It is also reported that the connection between the main control room and the plane was broken at the same time. Despite many attempts, no information about the plane has been found. With the disappearance of 5 expensive planes and a search plane, everyone's attention increased. Later, a giant investigation has been started on what happened to these planes.
However, it was a barely acceptable opinion that they might have been caught in a severe storm and buried in the deep sea. However, a large luxury private yacht also disappeared in 1967, showing that this area is very dangerous not only for airplanes, but also for ships passing through this area.
And a man named Barak, who was a rich businessman who owned several hotels, went a little far from the sea of ​​Florida in a luxury plane called Beech craft, intending to see the firework displays on Christmas Day in 1967. A message was received from him to the US Coast Guard saying that after traveling a few kilometers at sea, the vessel had been disabled by hitting something and asking them to send a boat to bring it to port. The US Coast Guard dispatched a boat to it, but when they reached it, they were unable to find anything that had happened to the vessel. They reached it within twenty minutes of receiving the message and since the weather was apparent in that region, they did not find any evidence that the vessel was caught in a storm.
Starting from these two incidents, many such incidents started to be reported from this area from time to time. Planes and ships disappeared in this area without any warning at the same time. Over time, the area where these events were reported was mapped, and it was seen that all those events were reported in the triangular area that connects the Florida tip of America, the islands of Puerto Rico and Bermuda. It was only after this that this area was identified as the Bermuda Triangle through newspapers and other media.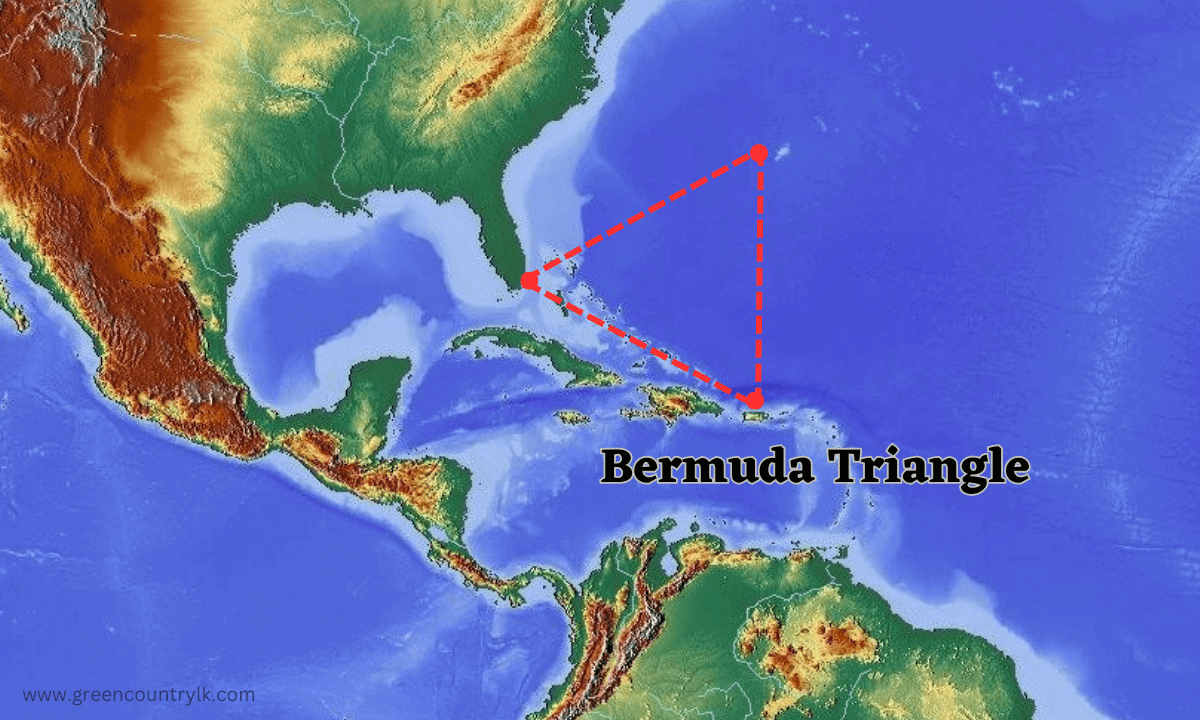 Although it is quite difficult to describe such events that happened in the past when technology was not so advanced, even in recent times when technology was very advanced, many such unimaginable accidents happened. The most recent disappearance occurred on October 1, 2015. That is, an American ship named El Faro disappeared in the Bermuda Triangle on October 1, 2015. As usual, this ship, which disappeared while traveling from Florida to Puerto Rico, was found on the deep seabed after a massive search operation of about 30 days. 
With the disappearance of this ship, an investigation was started by the University of Colorado in the United States to find a proper solution, and many well-known scientists from around the world joined it. In 2007, scientists analyzed the last recorded messages of the planes that disappeared in the Bermuda Triangle and the El Faro ship, and compared them with weather satellite images of the respective days. After that, they removed the supernatural ideas, including extraterrestrials, that had been presented about the Bermuda Triangle. And the unanimous opinion of all the scientists involved in the investigation was that these events happened due to some exceptional weather conditions. 
Accordingly, they have been studying the weather in that area for a long time. It has also been mentioned that they saw a strange cloud behavior in that area. They have mentioned that a hexagonal cloud formation which cannot be seen in any other area was seen only in this area. From time to time, they had seen this cloud shape in weather satellite images. It has been revealed that strange clouds with the same shape were seen in the Bermuda Triangle every day when the accidents happened. Normally, clouds cannot have this hexagonal shape at all. However, the scientists further mentioned that the Bermuda Triangle is not affected by that rule. They discovered that at the edges of these hexagonal clouds, which are at an angle of 120 degrees to each other, a strong downwind path can occur at speeds of up to one hundred and seventy miles per hour. Their computer modelers showed that when it hit the sea surface, it would create an immediate wave of 45 feet (13.72 m). They have also mentioned that these ripples that appear and disappear instantly can severely impact an airplane or a vessel.
The most amazing thing is that this kind of thing happened only in a small area, like one square kilometer.
However, there are different opinions about these disappearances in the Bermuda Triangle, but this is the most acceptable opinion that has been presented so far. They found evidence for it, all of which fit the laws of physics. Therefore, they stated that the mystery of the Bermuda Triangle was solved.