Flood is a natural disaster that affects humans very often. Flooding occurs when water overflows onto land from a river, stream, lake or any water source. Flooding can be caused by heavy rainfall, rapid melting of snow or tropical cyclones in coastal areas.
Floods can cause widespread destruction to humans. Floods can result in damage to people's property as well as loss of life. People who live near a river, lake or any water source or who are not aware of flood risk are more vulnerable to flood.
Heavy rainfall causes flash floods. Due to heavy rainfall, water levels in water bodies such as rivers, lakes, streams, etc. rise. Due to the rise in water levels, floods can occur immediately.
These flooding conditions can occur due to tropical cyclones and cyclones associated with tsunamis.
This natural disaster occurs when the water capacity of rivers is exceeded due to continuous rain or melting snow.
A flood is a disaster caused by natural causes that severely affects humans. But the flood situation has become more intense due to various human activities. That is, the risk of flooding has increased due to the anti-environmental actions carried out by humans by damaging the environment.
Although it is a natural disaster, due to various actions such as sand mining, forest destruction and poor garbage disposal etc., the menace of flood has a severe impact on the human being.
Flood hazards cause severe damage to human property. We can also see cases where this menace is a serious threat to human lives. Moreover, during a flood hazard, water-borne diseases are very high, and those diseases put people's lives at great risk.
The spread of diseases such as typhoid, cholera, yellow fever, malaria, and fever can increase dramatically during floods. That is, the risk of contagion of those diseases is very high. The people who are victims of flood are working hard to protect not only their property but also their lives.
So, the main reason for such diseases may be that your drinking water sources are polluted due to floods. Drinking contaminated water can also spread the above diseases. In such a case, we will inquire further about what you should do and how to avoid those illnesses.
During a flood, you must first protect your health. That is, one should take care of one's life before taking care of property etc.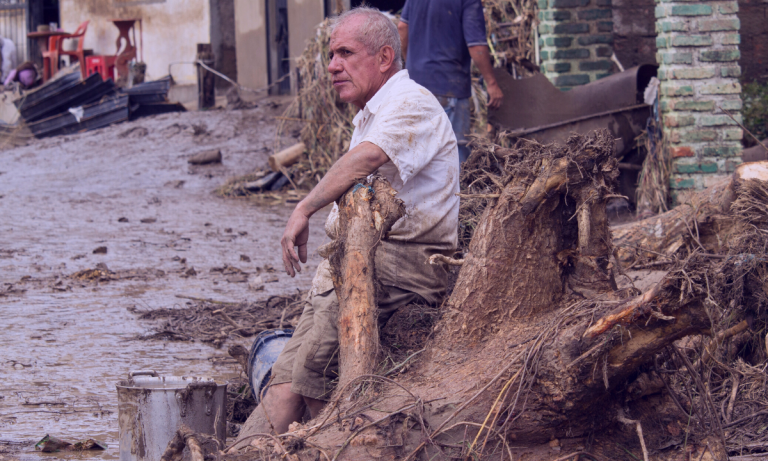 In case of a flood, what you can do to protect your health:
Identify and leave from the areas prone to flooding or landslides during flood risk periods.
During periods of flood risk, use very high sanitation practices.
In this case, promoting food preparation techniques.
Use boiled water to prepare food.
(If boiling water is not possible, you can use chlorinated water for drinking and cooking)
Boil water before drinking.
If there is any food caught in the flood, throw it away.
If your home was flooded, cleaning the home under protective measures after the flood recedes.
Be as careful as possible of mosquitoes during this period.
Avoid traveling to watery places during this period. (by foot or vehicle)
Top five keys that can be followed before eating during this period:
 Wash your hands with clean water before eating.
Cook well when preparing. (Better at around 70 °C)
Separate cooked and uncooked foods when preparing food.
Keep both cooked and uncooked food at a safe temperature.
Use clean water and safe ingredients to prepare food.
Owning any type of property is one of the most important investments people make. There is a risk of losing one's home, vehicle or any type of property due to flooding caused by adverse weather conditions.

You cannot prevent natural disasters from happening. But you can use various safety measures to minimize damage to your property.
By following the measures mentioned below, you can minimize the potential damage to your property.
Divert water that may collect in your garden to a well-drained area away from your home.
Check all electrical components in your home. (When installing switch sockets or circuits, be sure to install them 12 inches (0.3 m) above the flood line)
— You can contact a licensed electrician to get the components installed in your home or to change an installed component.
Be sure to place your washing machine, oven, and water heater in an elevated position in case of flooding.
Keep any openings such as windows and doors tightly closed that could allow water to enter the home.
# Don't forget your pets in the period of flood
When a calamity occurs, both humans and animals have to suffer various hardships. It is common for both humans and animals to suffer from various injuries, thirst, hunger and various illnesses in such cases.
So, take care to protect their lives in the same way you protect yourself in case of flood. If you leave home, take them with you. Because your life has some value as well as theirs. They love their lives just as you love yours.
            So with the above-mentioned points, you can minimize the damage that may happen to your life, property as well as your pets due to flood. Avoiding anti-environmental actions that increase the risk of flooding, we take care to reduce the threat of flooding that has a severe impact on human lives